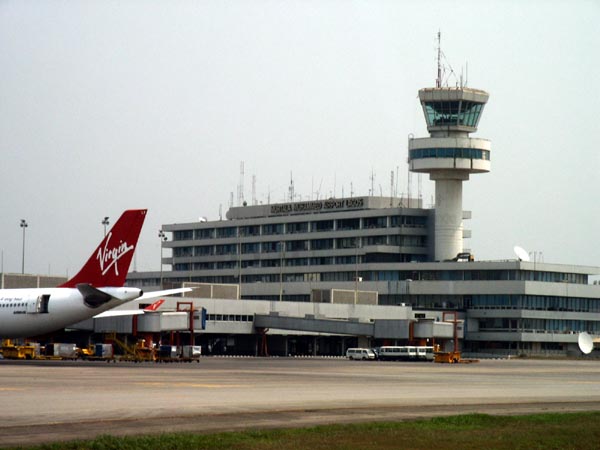 A man believed to be mentally unstable beat all security points and gained access to the restricted area of the Murtala Muhammed International Airport, Lagos.
The mad man broke the glass at the boarding gate after beating all security checks, according to sources at the nation's flagship airport to board a flight to Europe.
After getting to the airport tarmac, the mad man was said to have started shouting "I want to go abroad; I want to go to Europe. Please give way for me to go."
Sources at the scene said intending passengers feared the man was a terrorist and started scampering for safety.
The noise, it was gathered, alerted security operatives of the Federal Airports Authority of Nigeria who came to the scene and overpowered the intruder.
He said the man had been arrested and handed over to the police for interrogation.
If it were established that the 'passenger' was mentally challenged the police would take him to the rehabilitation centre for treatment.
He said, "The arrested person was a lunatic who wanted to travel out of the country by all means. But, he was immediately overpowered by the security operatives attached to the airport.