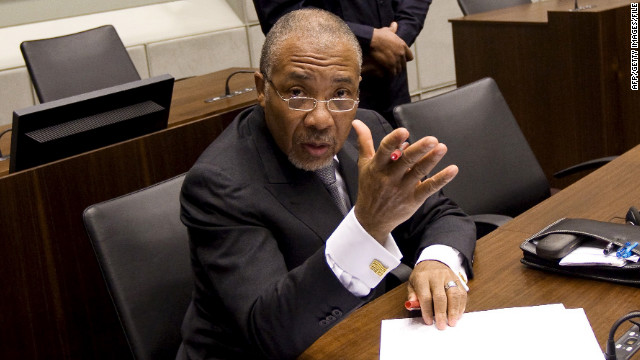 Former Liberian president and warlord, Charles Ghankay Taylor has been found guilty of war crimes at International Criminal Court at the Hague.
The 64 year old was charged was charged with murder, rape, conscripting child soldiers and sexual slavery during a decade long war in Liberia and Sierra Leone.
Today the judges convicted Mr. Taylor of 11 offences relating to war crimes and crimes against humanity, including terrorism, murder, rape, sexual slavery and the use of child soldiers.
Brima Abdulai Sheriff, Director of Amnesty International Sierra Leone welcome the judgement, saying, "There is no doubt that today's verdict sends an important message to high-ranking state officials; no matter who you are or what position you hold, you will be brought to justice for crimes."