"Every day this goes on you're seeing combined losses to the airlines of roughly $10 million," said Simon Calder, travel editor of the UK's The Independent newspaper
.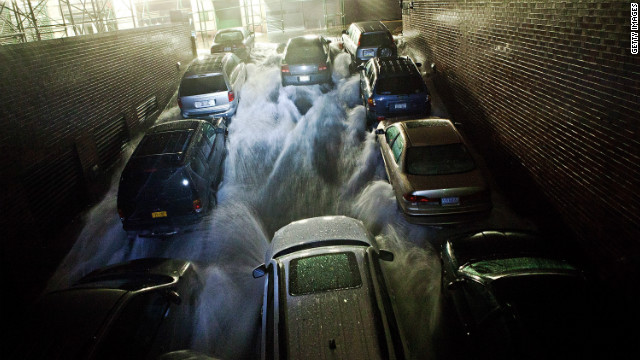 New York City had shut its mass transit system, schools, the stock exchange, Broadway and most bridges and ordered hundreds of thousands of residents to leave home to get out of the way of Sandy as it zeroed in on the coast.
By evening, a record 13-foot storm surge flooded Manhattan's southern tip, howling winds had left a crane hanging from a high-rise and utilities deliberately darkened part of downtown Manhattan to avoid storm damage.
"It's really a complete ghost town now," said Stephen Weisbrot, from a powerless 10th-floor apartment in lower Manhattan.
Water lapped over the seawall in Battery Park City, flooding rail yards, subway tracks, tunnels and roads. Rescue workers floated bright orange rafts down flooded downtown streets, while police officers rolled slowly down the street with loudspeakers telling people to go home.